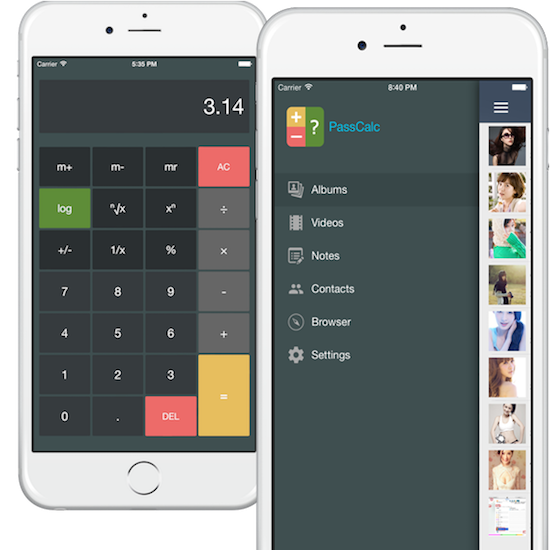 PassCalc
App
A private file manager can be the perfect way to hide your private photos, videos, notes, documents or contacts. It provides a protection system to simply and securely keep your privacy away from prying eyes!
High Security
Even if the phone is stolen, cracked, the files behind PassCalc can not be open by others.
File Manager
Hide and manager your private photos, videos, notes, documents and contacts.
Private Browser
Full-featured browser. Easy to manage bookmarks. Convert webpage contents to PDF.
Standard Calculator
When the application is switched to the background, automatically displays the calculator screen.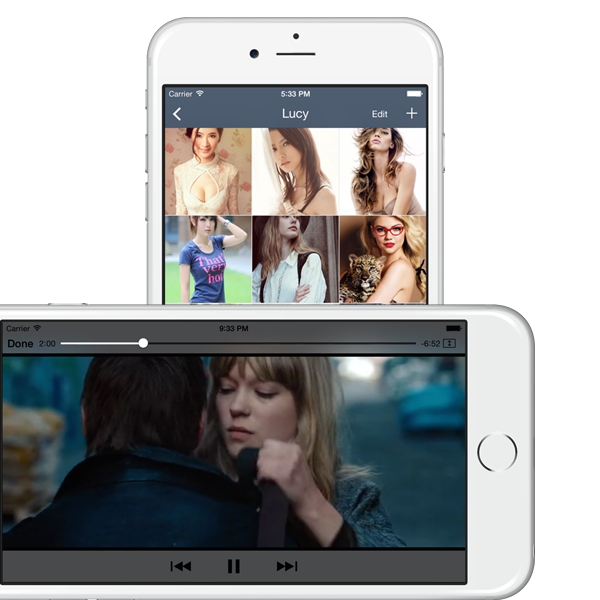 Private Albums
Enter password to access your private world. Unlimited add photos, then browse them using build-in photo browser. Perfect to protect your secrets.
Support image formats: jpg, png, gif, bmp.
Video Player
Import, record and play your video. Supported video formats: mov, m4v, mp4, mpv, 3gp.
Web Browser
In App web browser can manage your bookmarks, download all images on webpage, export web contents to PDF and read it offline.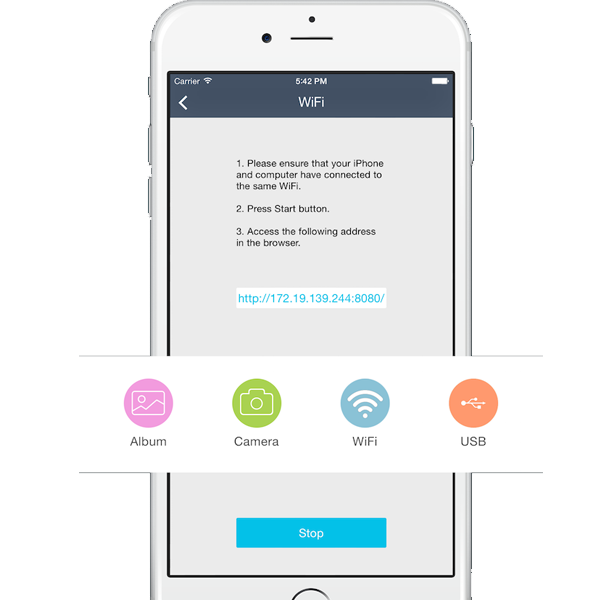 Import, Export and Share
Transfer files via WiFi

Connect to iTunes and transfer files via USB

Import photos/videos from camera/library

Handle files from third-party App

Share to third-party App such as Email, WeChat, Evernote, Dropbox, etc.
Today Widget
Quickly call calculator

Press [log] to open PassCalc